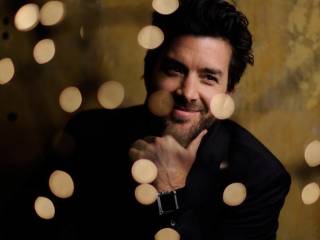 Event Summary

LIMITED SEATED SHOW WITHOUT RESERVED BOOTH EXPECT TO STAND. -- BOOTHS DO NOT INCLUDE ADMISSION.--

With the release of his latest album Burden of Proof, Bob Schneider breaks new ground. Exploring loss, lust, love, dark desires and skeptical optimism, Schneider has crafted lyrically and musically, his most ambitious and sophisticated album to date.

Born in Michigan and raised in Germany, Schneider was playing music and creating art from the time he was four years old. "I was left-handed, but the nuns at my Catholic school forced me to write with my right hand," Schneider reflects. "But I still like to think of myself as left-handed. I've always thought of myself as a round peg in a square hole sort of person. Like I just didn't quite fit in. I was socially awkward and I think that led me to finding solace in imaginary worlds that I would create in my art and music."

At age ten, Schneider's father, an opera singer by trade, dressed him in a leisure suit and took him along to gigs where they'd perform jazz standards and other hits from the 1940s-70s.