Mike Collie Presents
Shawn Phillips Perspective Tour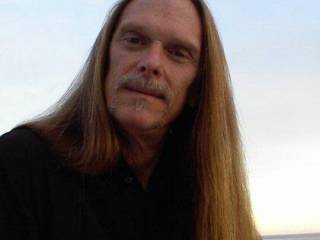 Event Summary

SEATED SHOW BUT SEATING NOT GUARANTEED WITHOUT RESERVED BOOTH. -- BOOTHS DO NOT INCLUDE ADMISSION.--

Shawn Phillips is one of most fascinating and enigmatic musicians to come out of the early-'70s singer/songwriter boom. The mere fact that he was a musician as much as a singer and songwriter made him stand out, and helped him attract a dedicated following. His refusal to shape his music - which crosses between folk-rock, jazz, progressive, pop, and classical - to anyone else's expectations allows him to hold onto a large and dedicated cult following, without ever achieving the stardom that his talent seemed to merit.

Phillips was born on Feb. 3rd 1943 in Fort Worth, TX, the son of best-selling spy novelist James Atlee Phillips, (Pseudonym Philip Atlee), who moved the family around the world at various times. The family tree also contained the controversial Uncle, David Atlee Phillips, author of 5 books and Operations Director for the CIA, Western Hemisphere during the 1960s (see Kennedy assassination plot). After hearing his Mother play "Malaguena" at the piano, he took up the guitar at age six, and by the time he was 8, he was playing the chords to Carl Perkins songs. Phillips' musical experience transcended rock & roll, however. In the course of his family's travels, he got to live in almost every corner of the globe, including Tahiti, and absorbed the music that surrounded him wherever he was living. He returned to Texas in his teens, with no training in classical music other than hearing his Grandmother play Tchaikovsky on the record player, while his Grandfather listened to Hank Williams on the radio, but also with a love for performers like Jimmy Reed and Ike & Tina Turner, and many other blues and R&B performers. He did a hitch in the Navy, and then went back to Texas before retreating to California, where he played around the early-'60s folk circuit with Tim Hardin, arrested and jailed with Lenny Bruce, including a stint in Calgary, Canada where he showed an aspiring musician/waitress, Joni Mitchell his guitar techniques.