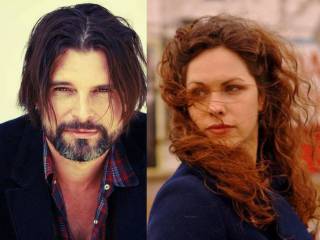 Event Summary

SEATED SHOW BUT SEATING NOT GUARANTEED WITHOUT RESERVED BOOTH. -- BOOTHS DO NOT INCLUDE ADMISSION.--

Will Sexton

Will Sexton, whose writing credits range from work with Waylon Jennings and Stephen Stills to Joe Ely and Bill Carter, is shaped by the unique diversity of the Austin music scene. Fate and his own sheer talent placed him on stage with local legends before he'd lived out his first decade. Will and his big brother, Charlie, started playing together at the Continental Club when Will was 9 and Charlie was 11. Many of the sounds of his childhood still resonate in his current work. Will received early success in Austin and was signed by MCA at age 16. He has survived in the tough Austin music scene by playing gigs with a variety of notable artists. It is never unusual to go out to catch a show featuring an Austin singer/songwriter and see Will onstage.

Amy LaVere

The stranger in popular culture has often been a signifier for isolation. Amy LaVere's life since the release of her last album has seen the breakup with a long-term love relationship and musical collaborator, as well as the death of a musical mentor, which resulted in a longer gestation period for this, her third album, Stranger Me (Archer). Under the circumstances, one could imagine the allure of emotional distance.